WEDDINGS
The Perfect Forest Venue
We are fully booked for weddings for 2021. Welcome to enquire for 2022 availability from 1 August 2021.  We are not taking any new bookings or doing any enquiries or viewings until 1 August 2021.
Dear Bride & Groom to be may you be blessed with love and joy as you embark on this extraordinary journey together. We invite you to exchange your vows under the gracious oak trees at Beloftebos. Beloftebos is considered to be one of the best forest and garden wedding venues hosting both ceremonies and receptions.
- Read our Testimonials -
The grove of oak trees is situated just beyond the farmhouse, on the banks of the Paardenberg River. The leaves of the huge trees create a natural green roof, dense enough for the legal signing of the register!
Everything at Beloftebos has been crafted with love and inspired by nature. The spectacular view is the perfect backdrop for a dream wedding. It is truly a special place for a unique and memorable ceremony. The newly renovated tented reception area gives you a feel of unexpected luxury. The huge fireplace, glass windows with sliding doors provide cosy comfort while you are still surrounded by the forest.
WEDDINGS COORDINATION & PLANNING
The de Villiers Family has inherited a rich legacy of hospitality going back for six generations. Believing that that is part of their calling, their aim is to let every person that comes to the farm, experience such a heart-felt welcome. Andries and Coia de Villiers, the owners, are involved with every wedding and the coordinating thereof. Together with their four young children, they live out wholesome family values. Riana, Andries' mom stays on the farm and plays a huge role in imparting these values. Corneli, Andries' sister in law, is our excellent chef.
We partner with Sylvia Strauss from Special Events for the optional Wedding Planning upgrade. She is also our number one recommendation as flower and decor service provider. Her excellent work and years of experience in the industry as well as the very handy She-shed on the farm with decor items to hire make her the ideal choice. Sylvia's keen eye for detail, design spark and coordination skills, turns each wedding into a highly personalized, bespoke occasion. Sylvia is very much an integral part of the Beloftebos family.
CATERING
Good food is Corneli's passion, and no corners are cut to provide guests with an unforgettable gastronomic experience. The kitchen staff, all from the farm or the local village, function as a family. Whether it is making an old favourite like roosterkoek on the open fire, malva pudding with crème anglaise or a medallion of fillet steak done to perfection, you will savour the lovely lingering aftertaste for days to come.But it is no wonder since the De Villiers family have a rich tradition of good food and hospitality. Old journals were found with detailed descriptions of daily menus, with up to seven formal meals served to the whole farm, and any visitor that happened to be present!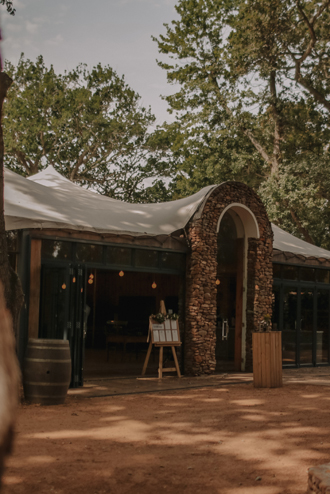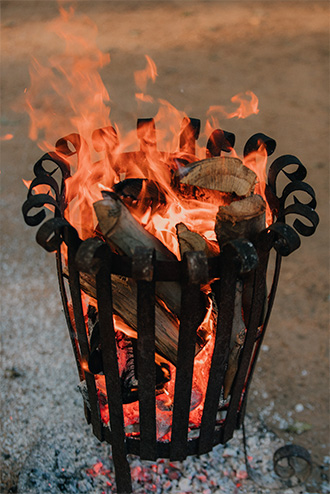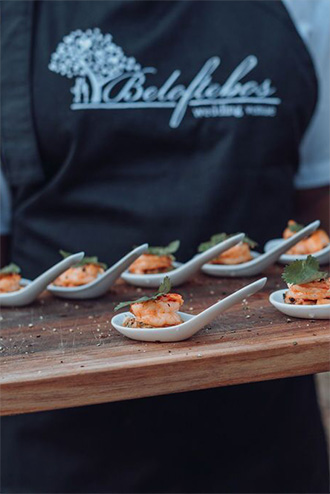 I cannot thank you enough for what you guys did for us. From helping me organise everything before the wedding to helping with the decor to making our day perfect in every way, you and your team are irreplaceable.
Claire Bathfield
Absolutely fantastic venue!! You cannot get a more stunning setting, in the forest with the beautiful trees and fairy lights! Our wedding day was absolutely magical!
Jitka Brzek
I still have no words to describe this day. From the venue to the AMAZING food and the wonderful staff, we were treated like royalty. We have guests still talking about this day, the food and how everything was a fairy tale.
Tineke Coetsee
Most spectacular venue and our guests are still talking about the great food served especially the mid-night snacks! Loved everything about it from moment we first visited. Owners and staff are friendly and very helpful.
Soney Muller